Volunteers form the backbone of every solid non-profit public charity, and Nittany Theatre at the Barn is no exception. We invite any interested volunteers to join us to as we strive to fulfill our mission to present the very best theatrical experiences for our audiences.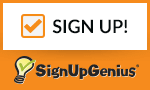 We have opportunities for volunteers: Ushers-Front of House volunteers to serve as audience ambassadors at the Barn!
Ushers/Concession worker to enhance the theatre experience of our audiences by taking tickets, handing out programs, assisting patrons to their seats, selling water, coffee, and treats, maintaining the appearance of the theatre, and most importantly offering excellent customer service. Ushers should arrive at the Barn a half-hour in advance of curtain time to assist the House and/or Ticket Manager with program inserting and other last minute duties.